Check this out! Dr. Clint Gray shares with us how eating fructose & sodium during pregnancy…
Click To Tweet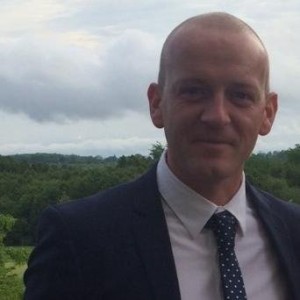 Dr. Clint Gray is a senior research Fellow at the Dept. of Pediatrics & Child Health, at the University of in NZ. Previously he worked as a research fellow at the Liggins Institute, University of Auckland, NZ. He gained his Ph.D. at the University of Nottingham in the UK and has published over thirty papers on developmental programming and preterm birth.
Dr. Clint Gray answers the following questions:
For those tuning in who may not know of you yet, please tell them about your passion and why you chose fetal programming with a focus on cardiovascular disease to express this passion.
I read your study titled Excess maternal salt or fructose intake programmes sex-specific, stress-and fructose-sensitive hypertension in the offspring. Which is the first study within the field of fetal programming to look into how a maternal diet of combined salt and fructose will affect the cardiovascular system of both male and female offspring in adulthood correct?

To be clear the fructose used in the study was manufactured fructose which is used as a flavour enhancer for edible food-like stuff, not the natural fructose contained in fruit correct?
May you please explain why you chose to further investigate how maternal intake of salt and fructose affects cardiovascular health in adulthood?
How long did it take to conduct this study from the start of the idea to publication of the results?
How did you do the study?
How do the discoveries made from this animal study relate to humans?
May you share with us what you discovered from this study?
Does this mean that exposure to salt and fructose during pregnancy established how the cardiovascular system was going to work throughout the rest of the offspring's life?
Why is there a difference in disease risk between males and females?
What change in society would you like to see come from this research study?
What do you want planning and expecting parents to take away from this study?
Do you plan to expand upon this study in the near future? If so what question will you be trying to find the answer to?
Research study discussed in the episode:
Excess maternal salt or fructose intake programmes sex-specific, stress-and fructose-sensitive hypertension in the offspring
Where yo find Dr. Clint Gray:  
What to do next
To help me continue to make this your "go-to podcast" for all things DOHaD, preventive health, keeping up with the most recent research in DOHaD and keeping up with the most up to date health tips from the health experts in this field I need your input. After all, this is your podcast, right?
After you listen to this episode I need you to do three things to make sure I create the kind of podcast you're addicted to:
Rate and write a review for this episode
Share the podcast with your family and friends (in whatever way is easiest for you)
As always, email me with any questions and input on what you would like to hear more of on the podcast.
Alright, now that everything has been covered head over to iTunes, Stitcher, or listen directly from the website to all five episodes and tune in again on Monday Septemeber 5 for the newest episode with Dr. Jillian Sarno-Teta.