Check this out! Jessie Mundell with JMG Fitness shares with us why she never talks fat loss and…
Click To Tweet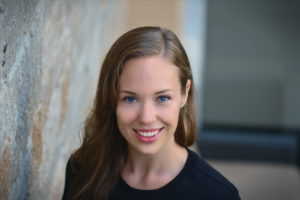 Introducing our Guest Legacy Leader Jessie Mundell:
Jessie Mundell (BPHE, MHK) is the owner of JMG Fitness Consulting, a company dedicated to coaching women to improved health. Jessie teaches women how to exercise safely and strongly in pregnancy, and how to regain their core, confidence, and fitness as moms. Jessie has worked with hundreds of women during and after their pregnancies and is extremely passionate about giving them the care they need. She is focused on effective exercise during pregnancy, rehabilitation of the core and pelvic floor for moms, teaching women how to create exercise effortlessly, and having women feel incredible in their bodies. She aims to steer the conversation away from the "pre and post-baby body" madness and into a place where women feel supported, encouraged, strong, and confident.
In this episode:
In this episode, our guest Legacy Leader Jessie Mundell talks about why fat loss is never a part of her conversations with her clients and the keys to a positive body image before, during, and after pregnancy. She also explains the truth about pelvic floor and core strengthening. You are going to like this episode a lot, and you will not hear what most prenatal and post-partum fitness consultants are saying.
Jessie Mundell answers the following questions:
For those tuning in and may not know of you yet, may you please tell them about your passion and why you chose JMG fitness Consulting as a way to express this passion?
I've known you for over 2 years now and appreciate how you guide women who are expecting or had a baby obtain a new relationship with movement and nutrition as more than just a relationship of restriction and will-power to give them a certain physique after having a baby, or reach a certain weight. You really help them use movement and nutrition as way to fully embrace their femininity, strength, and health.

May you please explain how movement and nutrition help women fully embrace these strengths within themselves?
Why do you feel so many women have been in a negative relationship with movement and nutrition?
What is at the core to breaking the cycle of this negative relationship?

Your specialties reside in strength training before conception, during pregnancy and post-partum. May you please share with our listeners the differences and similarities between what you have women focus on during each of these phases of motherhood?
Why do women need to focus on their pelvic floor and core strength throughout each phase?
In what ways are women often misguided about pelvic floor and core strength exercises?
What modes of exercise do you primarily guide women through?
Is there anything else you would like to add that we did not cover today?
Do you have any recommended resources outside of your own that you would like to share with those tuning in?
Where can people find you and gain access to your services?
Resources mentioned:
Where to find Jessie:
You may also like:
What to do next:
We are all interdependent on the issue of chronic disease and how it has become a social norm for each generation. It is up to all of us to change this. It is possible, and now you too are aware. When it comes to our society's health, we all win, or we all lose together. To contribute to the global effort to pass down health as a family legacy and making this change, please do the following
To contribute to the global effort to pass down health as a family legacy and making this change, please do the following three steps to help get the story of  Developmental Origins of Health and Disease (DOHaD) out there.
As always, email me with any questions and input on what you would like to hear more of on the podcast.
Alright, now that everything has been covered head over to iTunes, Stitcher, or listen directly from the website to all seven episodes and tune in again on Monday, November 14 for the newest episode with Debby Savage with How to Be Green.