Check this out! Debby Savage with How to Be Green shares with us the toxic truth about…
Click To Tweet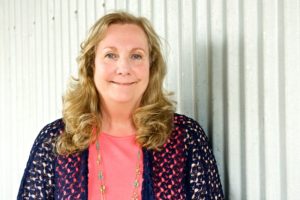 Introducing our Guest Legacy Leader Debby Savage:
Debby Savage was born in Long Island, NY. She grew up in a military family and lived all over the world. During her travels, she was exposed to many chemicals and over her lifetime she developed Multiple Chemical Sensitivities which caused her to become very sick in her early 30s.
Her mission was to eliminate chemicals from her home and life. During this 25+ year period in her life she also opened a green living store. The store included organic mattresses and bedding with a focus on healthy organic baby products and many more non-toxic home products.
In this episode:
Debby Savage with How to Be Green shares with us the toxic truth about nurseries and what you can do about it. As new expecting parents you want to give your baby the very best and this includes their nursery. When welcoming home a new baby many parents want their baby to have a whole new room starting with the paint, crib mattress, clothes, and toys. Little do they know they are also exposing their baby to a whole lot of new chemicals all at once when they do this. Listen in to find out what you can do to surround your baby with the healthiest products possible to give them the best start you can.
Debby Savage answers the following questions:
For those tuning in and may not know of you yet, please tell them about your passion and why you chose to create "How to be Green" as a way to express this passion?
Along with helping families decrease their exposure to toxins in their home and life you also have information catered to parents so they may decrease their new baby's exposure to toxins in their nursery, their clothes, blankets, toys, and even their first foods.

What inspired you to help parents create a low toxic environment for their new babies?

What are the 3 most common in home toxins that new babies are often exposed to that most parents are unaware of?
What are the sources of these toxins?
What are the short term and long term risks to these babies if they are exposed to these toxins at such a sensitive time in their life?
What can parents do to help lower their baby's exposure to toxins?
Is it much more expensive to create and maintain a low toxic home?
If a family lives in an apartment they have a few restrictions as to what they can take out and have limited control over what they are exposed to. What would you recommend these families do?
Another source of toxin exposure is through the foods we eat. Many parents often feel it is time-consuming and more difficult to make their own baby food. What are your thoughts on this and how can parents make it just as easy as picking something up from the store?
Is there anything else you would like to add that we did not cover today?
Do you have any recommended resources outside of your own that you would like to share with those tuning in today?
Where can people find you and gain access to your services?
Resources mentioned:
Where to find Debby Savage:
You may also like:
Episode 8 Alicia Fields Talks about Toxins Affects on Our Cells
What to do next:
We are all interdependent on the issue of chronic disease and how it has become a social norm for each generation. It is up to all of us to change this. It is possible, and now you too are aware. When it comes to our society's health, we all win, or we all lose together. To contribute to the global effort to pass down health as a family legacy and making this change, please do the following
To contribute to the global effort to pass down health as a family legacy and making this change, please do the following three steps to help get the story of  Developmental Origins of Health and Disease (DOHaD) out there.
Share the podcast with your family and friends (in whatever way is easiest for you)
As always, email me with any questions and input on what you would like to hear more of on the podcast.
Alright, now that everything has been covered head over to iTunes, Stitcher, or listen directly from the website to all seven episodes and tune in again on Monday, November 21, for the newest episode with Dr. Susan Bagby.