Check this out! Dr. Michael Ross shares with us how epigenetics during fetal development is…
Click To Tweet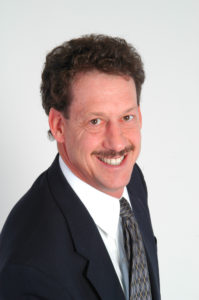 Introducing our Guest Legacy Leader Dr. Michael Ross:
Dr. Michael Ross is Distinguished Professor of Obstetrics and Gynecology at the David Geffen School of Medicine at UCLA and the Fielding School of Public Health at UCLA School of Public Health.  He graduated from Massachusetts Institute of Technology (BS), Harvard Medical School (MD) and Harvard School of Public Health (MPH). Dr. Ross completed Ob/Gyn residency at the Brigham and Womens Hospital, and Maternal Fetal Medicine fellowship at Harbor-UCLA and Cedars Sinai Medical Centers. Dr. Ross served as Chairman of the Department of Obstetrics and Gynecology at Harbor-UCLA Medical Center form 1996-2011. He has over 300 peer reviewed publications, 600 published abstracts, five text books and numerous print and electronic book chapters.  Dr. Ross is the Editor-In-Chief of the Journal of Developmental Origins of Health and Disease (Cambridge University Press) as well as a member of the Editorial Board of the American Journal of Physiology, Journal of Maternal Fetal and Neonatal Medicine and Reproductive Sciences. He is a recognized expert in fetal physiology and clinical obstetrics. His research has been funded by the National Institutes of Health, March of Dimes, United Cerebral Palsy, American Heart Association and American Diabetes Association.
In this episode:
Dr. Ross explains the significance of epigenetics during fetal development and how it relates to obesity and metabolic syndrome later in life. He shares with us how epigenetics is a process that is meant to assist in survival, but problems may arise when there is a mix match between the predicted environment of the world a baby will be born into and the environment in which they are actually born into.  He also shares with us how signaling within the brain is also responsible for weight gain and how this is established before birth. Dr. Ross also shares with us why planning a pregnancy is so important and how care providers are a part of something much larger than they realize when they are caring for women before and during pregnancy.
Dr. Michael Ross answers the following questions:
For those tuning in who may not know you yet, may you please tell them about your passion and why you chose a field in maternal fetal medicine and Developmental Origins of Health and Disease as a way to express this passion?
What is it about your work that pulls your heart to do the work you do?
Since our listeners have various backgrounds and some of which do not have a background in health, may you please level the playing field and break down a couple of DOHaD concepts for them?

Would you mind explaining to those tuning in what "epigenetics" means and its significance to a baby's development while in the womb?
Since people are more familiar with how much a mother's health status before conception and during pregnancy impacts a baby's development may you explain how the father's health status before conception affects their baby's development in the womb and future health?
May you also explain to those tuning in how epigenetic effects of both the mother and the father can be passed on to their future grandchildren as well?

As you and I understand it, developmental programming was most likely evolutionarily developed as a way to prepare a developing baby for the world they will be born into at the end of nine months and not just to survive but to thrive as well.

May you explain what developmental programming means?
May you explain to those tuning in how developmental programming may result in a health advantage or disadvantage?
As we all know, life is not perfect, and things happen. What can parents do to continue to support health and longevity for their child as they age if their baby was prepared for a different kind of world and putting them in a health "disadvantage" meaning a world of famine vs. a world of plenty or high stress vs. moderate or lower stress?

Since you have done a few studies investigating how fetal development may be linked to metabolic syndrome and obesity later in life, I would love for you to explain the mechanisms by which this takes place.

Before we dive into more questions about metabolic syndrome may you please explain what metabolic syndrome is for those who may not have heard of it yet?
May you please explain how the development of a baby's brain affects his or her physiology?
May you please explain how nutrition before conception and during pregnancy predisposes a baby to obesity and metabolic syndrome later in life?
May you please explain how toxins also affect the baby's brain development in a way that will also affect his or her physiology and later affect metabolism and fat tissue production?

What changes would you like to see come from the field of developmental programming?
What are the current challenges that you face to make the research implemented and actionable within our communities?
What do you want pregnancy care providers to do with the discoveries in this field?
What elements of this conversation would you like the planning, expecting, and new parents listening to this episode to take with them today?
Do you have any recommended resources outside of your own that you would like to share with our listeners?
Where can people find more information about you and the work you do?
Research studies this episode is based on:
Recommended Resources:
To get in touch with Dr. Michael Ross:
You may also like:
Like this episode or think it could be of helpful for someone you know?
Share it on social media or email to a friend!
Email me with any questions and input on what you would like to hear more of on the podcast.