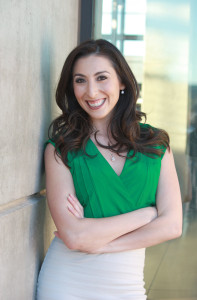 Hi I'm Erin,
I am best described as an academic by nature and a child at heart. My insatiable desire to seek, to learn, and discover what the developing baby is experiencing in the womb started when I was three years old and found out I was going to be a big sister. In 2010 my curiosity and fascination became a passion when I stumbled across the field of Developmental Origins of Health and Disease (DOHaD). In 2014 I decided it was time to make it my mission to get the research of DOHaD out to the public in a way that is inspiring, empowering, and actionable for the general public so that all families have the ability to pass down health instead of chronic disease as a family legacy. To do this, I became a social entrepreneur, global Developmental Origins of Health and Disease Advocate, and founder of Imprinted Legacy. To revolutionize health across generations, make a movement, and cause social change I knew it was going to take a team. To create this team, I decided to collaborate globally with passionate researchers in the field of DOHaD and innovative health experts.
I am a member of the International Society of Developmental Origins of Health and Disease, a Committee Member of the American Society of Developmental Origins of Health and Disease, and previously worked with the Colorado Department of Public Health as a member of their Preconception Health Advisory Board and Community Research Committee. In 2015, I was honored to be invited by the World Health Organization to help rank focus areas for future research on preventing obesity and metabolic syndrome in children and adolescents.
This is Imprinted Legacy,
Imprinted Legacy is dedicated to making each generation healthier than the next by ending chronic disease where it starts and predisposing every family to health. The foundation of Imprinted Legacy is in the science of Developmental Origins of Health and Disease. I believe that predisposing people to health throughout their life and reducing the prevalence of chronic disease starts before conception, during pregnancy, and infancy.
I believe that to catalyze a movement of holistic health across generations; it is paramount to collaborate with researchers and health experts to bring discoveries and best practices together in one place. By bringing various expertise together for a common goal for the greater good, the impact of DOHaD will be successful in setting each generation up for health throughout their life from where it starts.
Imprinted Legacy is for makers of babies, health professionals, organizations, community leaders, and researchers. I created Imprinted Legacy to be the bridge that connects research discovery to implementation to common knowledge by the general public. On average it takes 17 years for research discovery to be implemented into clinical practice and known as common knowledge by the public at large. I am here to bring you the most up to date information in the field of Developmental Origins of Health and Disease by introducing you to the researchers in the field and bringing forward discoveries they've made and combining this new knowledge with guidance and advice from health experts.
Imprinted Legacy is the first and the only of its kind focusing on bridging together actionable steps to Developmental Origins of Health and Disease (DOHaD) for the general public. Why? Because this field affects us all. Regardless of whether we all act and doing something with this field or not our health as a society will be impacted. It's biology there is no way around it. And the way I see it, we can either fall victim to the circumstances or be victors and utilize the discoveries made by our researchers and combine it with the guidance of our health experts.  Together we are helping families "imprint a legacy of health" for their future generations one day and project at a time. Here you will find out the whys, the hows, and what to dos to have a healthy baby and future grandchildren. Together we revolutionize health for every generation in the present and future.