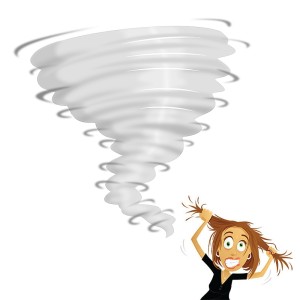 If I were to sum up 2015 in one single word it would be "WOW!" (insert a look of wide eyes and crazy hair). I don't know about you but this entire year has felt like a tornado….or 5 at once. After moving to Arizona with my husband we have felt like everything has been in constant transition in every single area of our lives. Thankfully he was able to get his feet beneath him but I on the other hand didn't start catching the ground until just recently.
I am not going to lie, this year has been one of the toughest ones I have EVER gone through in my entire life! However, now that things are starting to move in a direction better than I dreamed of, I am actually thankful for the year long rough patch.
Why would I be thankful for a year I did not particularly like? Well first off, I made it through to the end! Second, it is ending 100 times better than it started. Third, I have learned so much in this one year than any another. Fourth, I have met some of the most amazing people. And last but not least, I learned more about who I was, what matters most in my life, and that letting go allowed me to take flight.
I was so worried about this year coming to an end, even though I was ready for it months ago, because I had not accomplished all that I thought I was going to. I really thought I was failing in 2015! Turns out the things I actually did accomplish are much bigger than the goals I actually set for myself. To my surprise it was all in the least likely and most astonishing way!
2016, inevitably like all other years, is going to be much different. However, the biggest difference will be me. I am going to remind myself that letting go allows me to fly rather than thinking I will automatically fall. I will also try to ease up on the expectations I set for myself because I have learned that this leaves little room for creativity to grow and flourish.
No these are not new year resolutions, they are life resolutions that I am going to practice.
So what do I think 2016 will look like? Heck if I know! All I know is I am ready for it, the good and bad. I am excited to see what comes of 2016 and how our Imprinted Legacy Family is going to grow. For example, we had a wonderful Guest Legacy Leader, Dr. Clint Gray, come visit and we both decided that it wasn't going to be the last. This visit was a sneak peak as to what is to come so stay tuned. 😉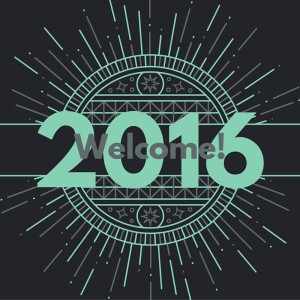 Thank you God for giving putting the passion in my heart and and help me set out on what I believe you created me to do.
Thank you Ethan for having more faith in me than I did in myself this entire year.
Mom, Dad, Garrentt, Kolt……thank you, thank you, thank you! I have the best family in the entire world!
Thank you to my clients who brightened my day each time we spoke.
Thank you all so much for coming back time and time again to see what is taking place on this site and staying interested in this movement of health before birth.
Thank you to my family and friends who cheered me on every single day, who picked me up and when necessary dragged me out of my adult pity party.
Thank you Alicia, with Alakea Eco, for being such a wonderful friend and big sister to me (I adopted her as such;-) ) if you weren't there this year I am not sure what I would have done! So in turn thank you Garrentt (my big brother) for connecting us. You got me through this year Sis!
Thank you Dr. Danielle Trombetta, with Gentle Touch Head and Spine, for making sure I work on my book, meeting with me over coffee (the only real food group 😉 ) to work on projects, referring clients to me, and being such an amazing friend!
Thank you Micki Ring, Nutrition and Lifestyle Coach , for all the late night and mid day chats that always got me through to doing the one next step. You have kept me inspired this entire year. I am so thankful we took this leap in life together. Cheers to team Functional Medicine!
Thank you Jessica, with Can Train Fitness, for being there for me and reminding me what this life is all about. You've been there with me through it ALL, literally, and I can't thank you enough for your love and friendship.
Thank you Sara, with The School of Balance, for being a true friend over the past year and a half and not letting me loose sight of the big picture!
Thank you to my friends Starr and Val for the continued support and being there with me since the very start of Imprinted Legacy when it was just a dream.
To my amazing fellow Entrepreneurs in Women Entrepreneurs of Phoenix lead by The Stacey Harris and Brandy with, TekGrl, meeting with all of you each month has helped immensely! I can't thank you all enough for the encouragement, support and advice.
Thank you Dayna with Dayna Marie Coaching for always believing in me and all the helpful tips on LinkdIn! As you already know it has really changed things for me:-)
To Jamie with Shine Life Design, Lori with Lori Living, and Jenn with Head-On Communications International and Touch with Intention , and Alicia thank you for inviting me into your group to meet with you all once a month as well! You have made such am impact in my life and I am honored to know each one of you!
Thank you Dr. Gray for reaching out to me and asking for my help to share your research.
Thank you Geeta for being my mentor and helping me break out of all my comfort zones (there were soooo many).
Thank you Mandy (my first mentor in the field) for supporting me since we met in 2010 and first found the field of Development Origins of 2015. You planted the seed for me to do my own thing and now it is starting to build strong roots.
Finally, thank you 2015 for the tough love.
I hope this year is ending on a good note for you as well but if it is not just remember change is inevitable and 2016 can be your do over.
See you in the New Year!
Love,