Check this out! Alicia Fields @wildalakea shares with us how toxins affect our cells and body function. Find out how this can help shape the health of future generations on Imprinted Legacy's podcast!
Click To Tweet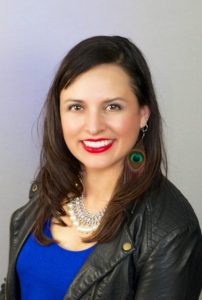 Introducing our guest Legacy Leader Alicia Fields:
Alicia loves things all things wild and free. The environment and earth's creatures are her passions. She's an avid book reader and environmental researcher. What that means is that she does all the green research for you to find you the most environmentally friendly products so that you have a peace of mind when selecting them. It also means it's going to help you to be the healthiest, happiest, and most productive you that you can be. Imagine feeling good and feeling like you're making a difference for the environment just by choosing every day products and living a greener life. She usually finds the fastest easiest way to do things. She calls it her laziness and her friends call it efficiency. She likes to give permission to your feelings, desires, and dreams because sometimes it only takes one person who needs to tell you "yes" so you can shoot for the stars. If she can, she tells you how she did it so you can avoid the pitfalls; stand on her shoulders so to speak. She doesn't like people who ask advice and then don't follow it. She loves people who help themselves, who don't complain, or give excuses. She doesn't tolerate cruelty in any form especially to animals or to yourself. She relates to Amazon women because she's a fighter and guardian of the earth down to the depths of her being. Overall she loves her life, her family (furry, shelled, feathered and human alike), her home, and her beautiful friends. Yup life is good!
In this Episode:
In this Episode our Legacy Leader Alicia Fields shares with us how toxins affect our cells and in turn affects our health. She also explains how toxins affect fertility and a baby's development. Want to know what you can do to take back some control and reduce the number of toxins you are exposed to every day in a way that is simple and help saves our earth? Find out in this episode.
Alicia answers the following questions:
For those tuning in and may not know of you yet, please tell them about your passion and why you created Alakea Eco as a way to express this passion?
You help families decrease toxin exposure in their homes, may you please explain what the most common household toxins are that you find most people aren't aware of?
How do these toxins affect how our cells function and communicate with one another?
How do they mess with our hormone balance?
Diving just a little bit deeper, how do they affect our DNA and therefore the DNA that will be passed on to our future babies?
What would you say are the 3 easiest things that we can do today that will help cleanse and detox our home?
Since we are all exposed to toxins on a daily basis what can we do to help our body get rid of the buildup and support our body's natural detox mechanisms?
Where can people find you and gain access to your services?
Are there any other resources that you would like to share with our viewers and listeners today?
 Resources mentioned:
Seventh Generation Cleaning products. Here are a few basics I picked out to help you get started!
Dr. Bronners Cleaning and Hygiene products: Here are a few basics I picked out to help you get started!
Honest Company: Here are a few basics I picked out to help you get started!
Where to Find Alicia:
What to do next:
We are all interdependent on the issue of chronic disease and how it has become a social norm for each generation. It is up to all of us to change this. It is possible, and now you too are aware. When it comes to our society's health, we all win, or we all lose together.
To contribute to the global effort to pass down health as a family legacy and making this change, please do the following three steps to help get the story of  Developmental Origins of Health and Disease (DOHaD) out there.
Rate and write a review for this episode
Share the podcast with your family and friends (in whatever way is easiest for you)
As always, email me with any questions and input on what you would like to hear more of on the podcast.
Alright, now that everything has been covered head over to iTunes, Stitcher, or listen directly from the website to all eight episodes and tune in again on Monday, September 26 for the newest episode with Heather and Damian with E3 Energy Evolved.