Check this out! Dr. Jillian Sarno-Teta shares with us how a woman's gut health supports a baby's development before birth and therefore, shaping the health of her future generations on Imprinted Legacy's podcast!
Click To Tweet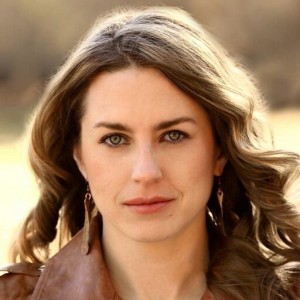 Dr. Jillian Sarno Teta ND is the author of Natural Solutions for Digestive Health, released May 2014 by Sterling Publishing. The book sold out the first printing during its debut week and is now on to its third print. She is the creator of the Fix Your Digestion gut restoration program an online, do-it-yourself comprehensive system than can be used by anyone with digestive distress or digestive disorders to feel better.
She writes and speaks for several publications and venues, including The Huffington post, PARADE, Natural Triad, Forsyth Woman, Pain Pathways, OnFitness, Dr. Oz Online, the Gluten Intolerance Group National Letter, Girls Gone Strong, Underground Wellness, Metabolic Effect, The Smarter Science of Slim, Designs for Health and more.
Dr. Teta is the president of the North Carolina Association of Naturopathic Physicians (NCANP) and practices at the Naturopathic health clinic of North Carolina in Winston-Salem. She received her doctorate in naturopathic medicine from Bastyr University and received her Bachelor's and Masters degree from Boston University in Biology and Energy and Environment Analysis, respectively. In her free time, Jillian enjoys walks in the woods and cooking delicious things.
Dr. Jillian Sarno-Teta answers the following questions:
For those tuning in and may not know of you yet, may you please tell them about your passion and why you chose gut health as a way to express this passion?
May you please explain the role of our gut and why it is so critical to our health?
Would a man or woman's gut health impact their fertility?
Does gut health have any epigenetic influences on reproductive cells?
How would these epigenetic influences impact a baby's development both positively and negatively?
What long term effects might we see in this baby's adulthood both positively and negatively?
What tests should men and women have done to make sure their gut is in good health before having a baby?
What can women do during pregnancy to make sure they have good gut health?
What are three actions our listeners can implement today to support their gut health?
Is there anything else you would like to add that we did not cover today?
Do you have any recommended resources outside of your own that you would like to share with those tuning in?
Where can people find you and gain access to your services?
Resources mentioned:
The Probiotics in Pregnancy Study (PiP Study): rationale and design of a double-blind randomised controlled trial to improve maternal health during pregnancy and prevent infant eczema and allergy
Where to find Dr. Jillian Sarno-Teta:
What to do next
To help me continue to make this your "go-to podcast" for all things DOHaD, preventive health, keeping up with the most recent research in DOHaD and keeping up with the most up to date health tips from the health experts in this field I need your input. After all, this is your podcast, right?
After you listen to this episode I need you to do three things to make sure I create the kind of podcast you're addicted to:
Rate and write a review for this episode
Share the podcast with your family and friends (in whatever way is easiest for you)
As always, email me with any questions and input on what you would like to hear more of on the podcast.
Alright, now that everything has been covered head over to iTunes, Stitcher, or listen directly from the website to all six episodes and tune in again on Monday Septemeber 12 for the newest episode with Micki Ring.