Check this out! @mairmitchell explains how to have a healthy pregnancy with an autoimmune disease on Imprinted Legacy's podcast!
Click To Tweet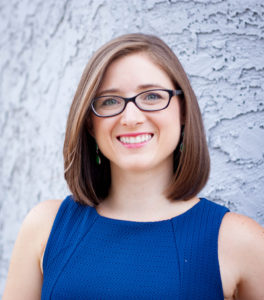 Introducing our Guest Legacy Leader Marian Mitchell:
Marian Mitchell is an integrative nutrition health coach, author, and speaker. She specializes in partnering with individuals who suffer from food sensitivities, autoimmune disease, and metabolic disorders. She is the mom of two children. One of whom has the autoimmune disease, Celiac Disease. Her father suffers from multiple autoimmune disease and she suffers from psoriasis herself. She has a passion for sharing her knowledge and years of personal experience with the world so that others don't have to suffer any longer than necessary. She was trained at the Institute for Integrative Nutrition and bases her practice in Tempe, AZ.
In this episode:
Our guest Legacy Leader Marian Mitchell explains how to have a healthy pregnancy with an autoimmune disease. So many more women are being diagnosed with autoimmune diseases, and that increases the fear and worry around pregnancy and having a healthy baby. Marian has a way with making women feel informed and empowered about their health and the health of their baby. In this episode, Marian talks about a few key nutrients, foods and emotional triggers that cause inflammation, how to decrease internal inflammation, how to manage stress during pregnancy, how to ask for help when you need it, and she also shares how to support a loved one who has an autoimmune condition.
Marian answers the following questions:
For those tuning in and may not know of you yet, may you please tell them about your passion and why you chose to create your business, Road to Living Whole, as a way to express this passion?
What is it about your work that pulls your heart to do the work you do?
When we last spoke you said something that stood out to me that I would love for you to elaborate on for those tuning in. You said, "My goal is to educate and empower."

Could you share with us why this is your goal and how you are able to do this with those you work with who suffer with having an autoimmune condition?

You have helped many women with autoimmune disease that are planning or expecting a baby. I know that many people are becoming more familiar with autoimmune conditions but for those who may not be as familiar or perhaps at the beginning of their own journey with an autoimmune disease I would like for you to clarify a few things before we get into the meat of it.

Could you explain what the term "autoimmune condition" means?
How does an autoimmune condition alter how the body will function?

Could you share with us why autoimmune conditions cause inflammation within the body?
Often times we cannot actually feel this internal inflammation which makes it hard to know if we have it and need to take care of it. Could you explain what is actually inflamed in the body because we are not able to see any obvious inflammation?
Why it is so important to help decrease inflammation as much as possible when having an autoimmune condition?
I know it is very important for you to keep up with recent studies so you can help moms to the best of your ability. Based on what you have read in recent studies what do you know is a possibility of happening when an autoimmune condition and inflammation is not managed well or properly during pregnancy?
How does inflammation and autoimmune conditions affect fertility and pregnancy?
Are there any common symptoms that indicate there is a higher level of inflammation that needs taken care of that many people aren't aware of?
Could you share with us how you help keep flare-ups to a minimum and short lived when they happen?
Could you tell us what specific nutrients help decrease inflammation and support proper body functioning?
Could you also explain what these nutrients do within the body to help decrease inflammation and support proper physiological processes within the body when having an autoimmune condition?

Could you explain why this also supports a baby's development?

What are some of the foods that moms can eat to get these nutrients?
How does physical and emotional stress affect autoimmune conditions and cause inflammation?
What are some of the ways family and friends can support their loved ones who have an autoimmune condition?
What tips do you have for expecting moms to go about asking for support from their loved ones?
Is there anything else you would like to add that we did not cover today?
Do you have any recommended resources outside of your own that you would like to share with those tuning in?
Where can people find you and gain access to your services?
Resources mentioned:
Where to find Marian:
You may also like:
What to do next:
To contribute to the global effort to pass down health as a family legacy and making this change, please do the following three steps to help get the story of  Developmental Origins of Health and Disease (DOHaD) out there.
As always, email me with any questions and input on what you would like to hear more of on the podcast.
Alright, now that everything has been covered head over to iTunes, Stitcher, or listen directly from the website to all seven episodes and tune in again on Monday for the newest episode with.