Check this out! @MickiRing shares with us why you're in a health rut and how to get out of it. Find out how this can help shape the health of future generations on Imprinted Legacy's podcast!
Click To Tweet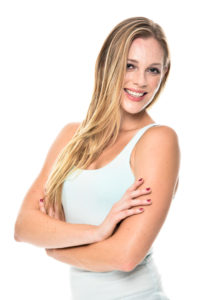 Introducing our Guest Legacy Leader Micki Ring:
Micki is a San Diego-based nutritionist, health coach, and yoga teacher. With a master's degree in nutrition and functional medicine, she helps her clients make lasting changes towards healthier living through holistic nutrition, mindfulness, exercise, and stress management. She believes that health is not merely the absence of disease, but rather the foundation to a vibrant and engaging life. Micki has been published in the Huffington Post, and as a contributing author to the allergy-friendly cookbook, "What's Left to Eat: When the Doctor Says No to Everything You Love." She shares many tips and insights for a healthful and meaningful life on her website, www.mickiring.com.
In this episode:
Micki deep dives into the Huffington post article she wrote, 12 Surprising Reasons You Are Stuck in a Health Rut, while also sharing with us how to climb out of the health rut and tools you can use to be healthy long term. When I read her article, I agreed that these 12 reasons were surprising and more than one of them can be affecting any one of us at a single time. There were a few that stood out to me the most, so I asked her to talk about them a bit more. There is a chance that you have possibly heard one or a few of them but I promise you will not be familiar with all of them. Being aware and identifying which reason(s) has you trapped in a rut is the first step but knowing how to climb out and stay out is a whole other journey to travel. If you want to learn how to get out of your health rut and take on the journey to health without slipping back Micki is the right guide for you, and you will most certainly want to learn from her in this episode.
Micki Ring answers the following questions:
For those tuning in and may not know of you, please tell them about your passion and why you started your business as a way to express your passion?
What is it about your work that pulls at your heart the most to do the work you do?
You wrote an article in the Huffington post titled, 12 Surprising Reasons You Are Stuck in a Health Rut.

Could you list the 12 reasons for our listeners?

One of the first reasons that stood out to me was reason number 3 which is "No one ever told you to design your life around your health, so you didn't."

Could you deep dive into the explanation behind reason number 3 for our listeners?
I think so many people have the assumption and even have an expectation that in order to design your life around your health it takes a lot of un-enjoyable work that is rigorous and limiting. Could you shine some light on this grim perception and explain how designing your life around your health is actually easy and gives you more freedom?

Another reason that you listed that made me do a double-take was reason number 11, "You don't believe better things are available to you".

Within the explanation, you mention that people are convinced (wrongly) that health is out of their reach. Could you please share how people are wrongly convinced that health is out of their reach and how they can change this mindset?

Out of the 12 reasons you shared what would you say are the 3 most popular reasons you hear from those who work with you?
How do you help people work through these barriers that they unknowingly set up for themselves?
How is your approach different than other nutritionists and health coaches?
Where can people find more information about you and your programs?
Is there anything else you would like to add that we did not cover today?
Where to find Micki Ring:
You may also like:
Like this episode? Share it with a friend!