Check this out! Rachel Taylor reveals how daily joy can shape your emotions, thinking, and physiology. Find out how this can help shape the health of future generations on Imprinted Legacy's podcast!
Click To Tweet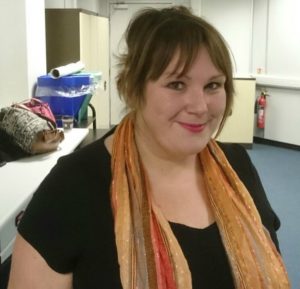 Introducing our Guest Legacy Leader Rachel Taylor:
Passionate about joy, wellbeing and living the 'good life', Rachel is a deep thinker and avid researcher focusing on positive psychology and positive biology. She wants to remind people of the need for daily joy and how it can shape our emotions, thinking and physiology. She is a great advocate of supporting all to achieve the lives that they want and truly believes that anything is possible. Her desire is to bring science to the masses, making it accessible, relevant and real world.  She lives in the largest town in the UK, has three beautiful children, a cat called Boots, enjoys experiences rather than things and still thinks books are better than e-readers.
In this episode:
Rachel Taylor reveals the discoveries she has made while researching joy. In this episode, Rachel takes us through a journey to better understand how joy affects our entire lives from the inside out. She also clarifies a common misunderstanding of emotional oppositions. We often think that bravery is the opposite of fear, but Rachel explains how it is not bravery but joy that is the opposite of fear. Rachel also explains how happiness is not something that is achievable in itself. Joy, on the other hand, is tangible and something we can all feel and is relevant for everybody because joy can underpin happiness but happiness doesn't underpin anything. She also talks about the epigenetic effects of joy during fetal development and during the first three months after birth and these epigenetic markers impacts health across the lifespan and future generations.
Rachel Taylor answers the following questions:
For those tuning in and may not know you yet, may you please tell them a bit more about your passion and why you chose to study Joy as a way to express this passion?
What is it about your work that pulls your heart to do the work you do?
May you share with us the differences between happiness and joy I find that this isn't often discussed and many people don't realize that there is a difference?
When we met you told me something that really stuck in my head. You said, "The opposite of joy is fear because when it is activated it does the opposite of joy."

May you explain how joy is the opposite of fear?
May you share with us the different responses of the body both physically and psychologically?

Since fear is a survival instinct where would you categories joy?
What are the benefits of both fear and joy in our lives?
Why is it that fear comes more automatic and joy seems to be a harder frame of mind and emotion to achieve?
Why does joy seem to be something you have to look for in things? Because fear seems to just come out and grab you, you don't have to look for fear. But with joy you have to look for it in things on a daily basis. However, it seems that in rare situations such as the first time you see your baby, joy jumps out and grabs you, in some situations like this you don't have to look for it is just there.
We can all relate to feeling like everything is going wrong and that we have little control of the chaos, fear, anger, or even sadness we experience during dark days. In these times how can we find joy when it feels so far-fetched?
When you and I met you and I started talking about how truly connecting with others brings us joy.

May you explain how connection is essential to joy and why humans need connection?
Since connection, is so fundamental to us, would you say this is one of the most effective ways to find joy and feel joyful more often than not?

May you please explain how joy during the initial stages of development such as while a baby is developing in the womb and after birth sets this new little person up for health and joy long term?
What elements of this conversation would you like those listening to this episode to take away with them today?
Is there anything else you would like to add that we did not cover today?
Do you have any recommended resources outside of your own that you would like to share with those tuning in?
Where can people find you to gain more information and access to you?
Resources mentioned:
Where to find Rachel Taylor:
You may also like:
Episode 19 Dr. Caitlin O'Conner reveals how to create a sturdy foundation for family health
Episode 10. Dr. Romie Talks about the mind-body connection 
Like this episode or think it could be of helpful for someone you know?
Share it on social media or email to a friend!
Email me with any questions and input on what you would like to hear more of on the podcast.