Check this out! @drcaitlin reveals how to create a sturdy foundation for family health. Find out how this can help shape the health of future generations on Imprinted Legacy's podcast!
Click To Tweet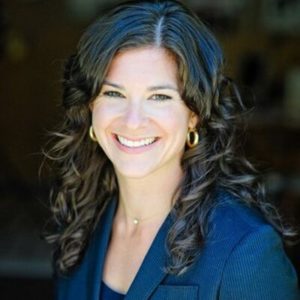 Introducing our Guest Legacy Leader Dr. Caitlin O'Conner, ND.:
Dr. Caitlin O'Connor is a licensed Naturopathic Doctor and a trained Certified Professional Midwife. She is the founding doctor of All Families Natural Health.
Dr O'Connor provides Naturopathic care for the whole family with a focus on enhancing preconception health and fertility, supporting a healthy pregnancy and postpartum, and providing safe, effective options for children's health and wellness. She enjoys helping families understand the many options available during pregnancy, birth and beyond.
In this episode:
Guest Legacy Leader Dr. Caitlin O'Conner reveals the components needed to create a sturdy foundation of health for the entire family. One of my favorite aspects of this interview is that she simplifies the approach to health. After listening to this interview, you will feel so much better about how to obtain and maintain health long-term. Seriously, I even caught myself relaxing more into my chair during the interview because of all the advice and refreshing insight she shared. Everything she shares can be implemented into your life right away with a strong feeling of being more than able to be successful without dreading the processes and enjoying life.
Dr. Caitlin answers the following questions:
For those tuning in and may not know of you yet, may you please tell them a bit more about your passion and why you became the founding Doctor at All Families Natural Health as a way to express this passion?
What is it about your work that pulls your heart to do the work you do?
What are the common challenges and barriers you see families facing today as they are trying to improve their health?
What lifestyle attribute have you found to be the cornerstone for health?
As you guide entire families through their journey of health from preconception to pediatrics, what have you found to be the most effective ways to help these families obtain and maintain health?
Since you work with families from preconception to pediatrics may you please explain how health during the initial stages of development sets the next generation up for health long term?
What elements of this conversation would you like the planning, expecting, and new parents listening to this episode to take with them today?
Is there anything else you would like to add that we did not cover today?
Do you have any recommended resources outside of your own that you would like to share with those tuning in?
Where can people find you to gain more information and access to your services?
Resources mentioned:
Where to find Dr. Caitlin O'Conner:
You may also like:
What to do next:
We are all interdependent on the issue of chronic disease and how it has become a social norm for each generation. It is up to all of us to change this. It is possible, and now you too are aware. When it comes to our society's health, we all win, or we all lose together. To contribute to the global effort to pass down health as a family legacy and making this change, please do the following
To contribute to the global effort to pass down health as a family legacy and making this change, please do the following three steps to help get the story of  Developmental Origins of Health and Disease (DOHaD) out there.
Rate and write a review for this episode
Share the podcast with your family and friends (in whatever way is easiest for you)
As always, email me with any questions and input on what you would like to hear more of on the podcast.
Alright, now that everything has been covered head over to iTunes, Stitcher, or listen directly from the website to all seven episodes and tune in again on Monday, December 12 for the newest episode with Dr. Joe Malone.