Check this out! Dr. Joe Malone @ULifePrep shares why the health of college women can shape the health of our future on Imprinted Legacy's podcast!
Click To Tweet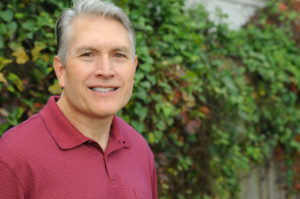 Introducing our Guest Legacy Leader Dr. Joe Malone:
Dr. Joe Malone specializes in promoting through coaching the well-being of emerging adults (18-29) in general and college students in particular. A special area of emphasis for him is a customized, gender-focused approach whose goal is the optimal overall well-being of both college women and college men.  He holds a Ph.D. in Health and Human Performance with a minor in Neuropsychology from Middle Tennessee State University which is near Nashville Tennessee. He has also earned national certifications as a Personal Trainer, Lifestyle and Weight Management Consultant and Fitness Educator. He is the former Chair of the Nashville Community Health and Wellness Team and the current Topic Network Chair for Health Promotion for the Society for the Study of Emerging Adulthood http://www.ssea.org/ For much of the past 20 years Dr. Malone has worked with emerging adults first as a personal trainer and then college professor and health coach. He has learned through both research and personal experience with hundreds of emerging adults of the challenges and opportunities that they face at this crucial and pivotal time in their lives. Dr. Malone shares important knowledge and insights on keys to successful living from brain science and social psychology using fun and engaging coaching techniques. He also draws from his life experiences as a former model, Division I college football player and coach, celebrity trainer, elected official, husband, and father. His goal is to increase the health and overall well-being of the emerging adults he is honored to be able to interact with. Dr. Malone hopes to work with the leaders of tomorrow to create a better tomorrow.
In this episode:
Our guest Legacy Leader Dr. Joe Malone shares with us why the health of college-aged women can shape the health of our future and why there needs to be a greater focus on other universities at this stage of women's life. His program, ULife Prep, has made such a massive impact on the lives of the young women he works with and the effects continue long after college. He also discusses what the "Female Food Trap" is, the importance of creating fitness programs specifically for women in universities, why women's health matter more at this time of their life than any other and so much more.
Dr. Joe Malone answers the following questions:
For those tuning in and may not know of you yet, may you please tell them about your passion and why you chose ULife Prep as a way to express this passion?
What is it about your work that pulls your heart to do the work you do?
What changes have you seen take place in these young women's lives from being a part of ULife Prep?
What elements of your program support and empower these young women the most?
May you explain why creating a program specific to women between the ages of 18-25 are beneficial both physiologically and emotionally long term?
When you and I first met you told me, "The main focus is DOHaD and all issues with young women around that. ULife Prep is helpful because it has a balance within the difference we can make with DOHaD and the "Whole woman" type of approach."

May you please dive deeper into this and share with our listeners why it is important to connect this field with women at this stage in their life?

How are you able to successfully introduce DOHaD and share the information to these young women at a time when they are not yet ready to have this discussion or thinking about starting a family at this stage of their life?
In your opinion why has the opportunity to focus specifically on young women's wellness programs for those attending college been missed for so long?
What are the unknown or misunderstood benefits to having a women-specific program such as yours in universities?
What changes in universities around the country would you like to see come from the field of developmental programming and young women's wellness?
What are the current challenges you face to bring more awareness and programs such as yours into other universities?
What would you say has supported your success the most up to this point?
What do you want young women listening to this episode to do with this information?
How would you like other University Educators listening to this episode to utilize this information?
Is there anything else you would like to add that we did not cover today?
Do you have any recommended resources outside of your own that you would like to share with those tuning in?
Where can people find you to connect and learn more about ULife Prep?
Resources mentioned:
Where to find Dr. Joe Malone:
You may also like:
What to do next:
We are all interdependent on the issue of chronic disease and how it has become a social norm for each generation. It is up to all of us to change this. It is possible, and now you too are aware. When it comes to our society's health, we all win, or we all lose together. To contribute to the global effort to pass down health as a family legacy and making this change, please do the following
To contribute to the global effort to pass down health as a family legacy and making this change, please do the following three steps to help get the story of  Developmental Origins of Health and Disease (DOHaD) out there.
As always, email me with any questions and input on what you would like to hear more of on the podcast.
Alright, now that everything has been covered head over to iTunes, Stitcher, or listen directly from the website to all seven episodes and tune in again on Monday, December 19 for the newest episode where I share my most recent Ah-Ha moment.