Check this out! @angeheap shares with us how critical preconception health is for the long-term health of your family on the Imprinted Legacy's podcast!
Click To Tweet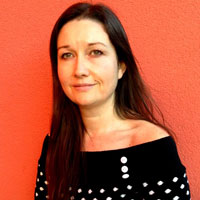 Introducing our Guest Legacy Leader, Angela Heap:
After a general interest in health for many years, Angela trained at the College of Naturopathic Medicine (CNM) for three years.  She graduated after completing 200 clinical hours of practice. During her time at CNM, the area of hormonal health and pregnancy became a real interest for her as many of her case studies involved treating women with fertility issues and hormonal irregularities.  After graduation, she continued working in this area and specialized in fertility, hormonal management, pregnancy, baby and child health.
As Nutritional Therapist her view and approach is to empower people towards optimum health,  often working alongside conventional medicine practitioners in order to ensure the best outcome. She has supported many couples in their fertility journeys. Many of the men and women treated suffered from reproductive issues such as unexplained infertility, endometriosis, PCOS and issues around sperm health. Through supporting them through a programme of good nutrition and a range of supplements she has helped them to bring their bodies back into balance. Many of them went on from this to conceive naturally and others through Assisted Reproductive Technology (ART)  In 2013 Angela had an 80% success rate which has continued in 2014 and 2015 to around 70%.
She is passionate about getting nutrition right from an early age and has a keen interest in working with couples, parents, and children to improve health from preconception through to pregnancy, breastfeeding and weaning and beyond. In the last few years, Angela has been involved in many areas all around getting food and wellbeing back on the table! This has involved community cooking programmes in deprived areas of London and also worked in government funded programmes for teenage mums.
In this episode:
Angela Heap shares with us how preconception health is crucial in getting things right for the best start to life and long-term good health for our children and the generations to follow.
Angela also discusses her philosophy on fertility, which is not about point and fire. It's about you preparing for that child because life is a marathon not fast race. She recommends that couples prepare for 70 days at a minimum because that is how long it takes for new sperm to develop and likewise for women to improve the health of the egg(s) that will be released.
Angela also discusses fertility while a woman is considered to be at an advanced maternal age. She says that at any age, for men and women, you can be as healthy as you possibly can through decreasing toxin exposure, managing stress levels, and eating quality nutrition. If these things are done, there is no reason why you can't have a healthy baby.
Angela also dives in to share how couples can maintain intimacy while they are trying to have a baby because intimacy can easily become work and therefore diminish the pleasure. Now is a good time to learn how to maintain intimacy in the relationship because it will continue to get more difficult after having a baby.
"Do the prep work and lay the foundation of long-term health for yourself and your baby." –Angela Heap
Angela Heap answers the following questions:
For those tuning in and may not know you yet, may you please tell them a bit more about your journey and why you created Fertile Ground Nutrition?
What is it about your work that pulls your heart to do the work you do?
Why do you think there has been a rise in infertility among men and women?
When I spoke with you, you mentioned that many couples come to you as a last resort when IVF doesn't work.

Why do you think so many couples see IVF as the solution before making lifestyle changes?
What are the least known negative side effects of IVF that most couples are not aware of when they are considering IVF?
May you explain the reasons behind why IVF may not work for many couples?

What are the reasons why you have been so successful in being able to help couples conceive a baby?
On your website you state: "By making a choice about the foods we eat now and the environments we live in as well as lifestyle choices more than anytime in recent history we can have control over our gene expression and those of our children, which will have an impact in future generations and our family line."

Could you please explain to our listeners how they can have control over their gene expression, their children's, and how this impacts their future generations?
Many people aren't very familiar with this concept and especially less familiar when it comes to preconception health. May you explain why preconception health lays the foundation for gene expression of the baby that will be conceived?

For many women, there is fear around having a baby while they are in their mid to late 30's and 40's due to the risks that are associated with being in the advanced maternal age category.

Could you please explain what it is about being in the advanced maternal age category that puts women and their babies at a higher risk?
Could you also share with us the things that women can do to limit these risks?

How much time do you recommend couples take to really build a foundation of health and prepare to conceive a baby and why?
What do couples seem to have the most difficulty with as they are making lifestyle changes?
How do you help couples maintain their intimacy within their relationship as they are trying to have a baby?
What lifestyle attributes have you found to be the cornerstone for family health?
What elements of this conversation would you like couples who are ready to start a family to take with them today?
Is there anything else you would like to add that we did not cover today?
Do you have any recommended resources outside of your own that you would like to share with those tuning in?
Where can people find you to gain more information and access to your services?
Resources mentioned:
Where to find Angela Heap:
You may also like:
Tune to this and more episodes on:
Like this episode or think it could be of helpful for someone you know?
Share it on social media or email to a friend!
Email me with any questions and input on what you would like to hear more of on the podcast.